compiled by Nickolas Cook and Steven M. Duarte
In Book News...
Contact Vince A. Liaguno, HWA Stoker Event Organizer - vliaguno@aol.com
March 2, 2011
Horror Writers Association announces
2010 Bram Stoker Award Nominees
Each year, the Horror Writers Association presents the Bram Stoker Awards for Superior Achievement in the field of horror writing, named in honor of Bram Stoker, author of the seminal horror work Dracula. Since 1987, the approximately 500 members of the HWA have recommended, nominated and voted on the greatest works of horror and dark fantasy of the previous calendar year, making the Stokers the most prestigious award in the field of horror literature.
Currently the awards are presented in eight categories: Novel, First Novel, Long Fiction, Short Fiction, Fiction Collection, Anthology, Non-fiction, and Poetry Collection. The organization's Active members will select the winners from this ballot, and the awards will be presented this year at a gala banquet as part of HWA's Stoker Weekend, held June 16-19, 2011 in Long Island.
This year's nominees in each category are:
SUPERIOR ACHIEVEMENT IN A NOVEL
HORNS by Joe Hill (William Morrow)
ROT AND RUIN by Jonathan Maberry (Simon & Schuster)
DEAD LOVE by Linda Watanabe McFerrin (Stone Bridge Press)
APOCALYPSE OF THE DEAD by Joe McKinney (Pinnacle)
DWELLER by Jeff Strand (Leisure/Dark Regions Press)
A DARK MATTER by Peter Straub (Doubleday)
SUPERIOR ACHIEVEMENT IN A FIRST NOVEL
BLACK AND ORANGE by Benjamin Kane Ethridge (Bad Moon Books)
A BOOK OF TONGUES by Gemma Files (Chizine Publications)
THE CASTLE OF LOS ANGELES by Lisa Morton (Gray Friar Press)
SPELLBENT by Lucy Snyder (Del Rey)
SUPERIOR ACHIEVEMENT IN LONG FICTION
THE PAINTED DARKNESS by Brian James Freeman (Cemetery Dance)
DISSOLUTION by Lisa Mannetti (Deathwatch)
MONSTERS AMONG US by Kirstyn McDermott (Macabre: A Journey through Australia's Darkest Fears)
THE SAMHANACH by Lisa Morton (Bad Moon Books)
INVISIBLE FENCES by Norman Prentiss (Cemetery Dance)
SUPERIOR ACHIEVEMENT IN SHORT FICTION
RETURN TO MARIABRONN by Gary Braunbeck (Haunted Legends)
THE FOLDING MAN by Joe R. Lansdale (Haunted Legends)
1925: A FALL RIVER HALLOWEEN by Lisa Mannetti (Shroud Magazine #10)
IN THE MIDDLE OF POPLAR STREET by Nate Southard (Dead Set: A Zombie Anthology)
FINAL DRAFT by Mark W. Worthen (Horror Library IV)
SUPERIOR ACHIEVEMENT IN FICTION COLLECTION
OCCULTATION by Laird Barron (Night Shade Books)
BLOOD AND GRISTLE by Michael Louis Calvillo (Bad Moon Books)
THE ONES THAT GOT AWAY by Stephen Graham Jones (Prime Books)
FULL DARK, NO STARS by Stephen King (Simon and Schuster)
A HOST OF SHADOWS by Harry Shannon (Dark Regions Press)
SUPERIOR ACHIEVEMENT IN ANTHOLOGY (EDITING)
DARK FAITH edited by Maurice Broaddus and Jerry Gordon (Apex Publications)
HORROR LIBRARY IV edited by R.J. Cavender and Boyd E. Harris (Cutting Block Press)
MACABRE: A JOURNEY THROUGH AUSTRALIA'S DARKEST FEARS edited by Angela Challis and Marty Young (Brimstone Press)
HAUNTED LEGENDS edited by Ellen Datlow and Nick Mamatas (Tor)
THE NEW DEAD edited by Christopher Golden (St. Martin's Griffin)
SUPERIOR ACHIEVEMENT IN NONFICTION
TO EACH THEIR DARKNESS by Gary A. Braunbeck (Apex Publications)
THE CONSPIRACY AGAINST THE HUMAN RACE by Thomas Ligotti (Hippocampus Press)
WANTED UNDEAD OR ALIVE by Jonathan Maberry and Janice Gable Bashman (Citadel)
LISTEN TO THE ECHOES: THE RAY BRADBURY INTERVIEWS by Sam Weller (Melville House Publications)
SUPERIOR ACHIEVEMENT IN POETRY COLLECTION
DARK MATTERS by Bruce Boston (Bad Moon Books)
WILD HUNT OF THE STARS by Ann K. Schwader (Sam's Dot)
DIARY OF A GENTLEMAN DIABOLIST by Robin Spriggs (Anomalous Books)
VICIOUS ROMANTIC by Wrath James White (Needfire Poetry)
###
More information on the Horror Writers Association is at www.horror.org. More information on the Stoker Weekend is at
http://www.stokerweekend2011.org/
.
And more from the fine folsk at th Horror Writers Association...
HORROR WRITERS ASSOCIATION
March 22, 2011
DATLOW, FELDSTEIN WIN LIFETIME HORROR AWARD
The Horror Writers Association has chosen two long-time icons of the genre to receive the prestigious Lifetime Achievement Award this year. The award, given in recognition of the recipient's overall body of work, will go to Ellen Datlow and to Al Feldstein.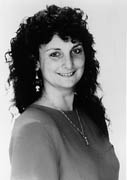 Ellen Datlow is unquestionably one of the most influential editors in the history of the horror genre. Her long-running The Year?s Best Fantasy and Horror (which she co-edited with Terri Windling, Kelly Link and Gavin J. Grant), and, more recently, The Best Horror of the Year, have helped define the art of horror writing since 1988. Other acclaimed works she?s edited include Inferno, Poe: 19 New Tales Inspired by Edgar Allan Poe, Darkness: Two Decades of Modern Horror, Lovecraft Unbound, The Beastly Bride (with Terri Windling), Teeth: Vampire Tales (also with Terri Windling), and Haunted Legends (with Nick Mamatas). Forthcoming are Supernatural Noir, Naked City: Tales of Urban Fantasy, Blood and Other Cravings, and the young adult dystopian anthology After (the last with Windling). She was fiction editor of OMNI Magazine and SCIFICTION and has won multiple Locus Awards, Hugo Awards, Stoker Awards, International Horror Guild Awards, World Fantasy Awards, and The Shirley Jackson Award for her editing. She was named recipient of the 2007 Karl Edward Wagner Award, given at the British Fantasy Convention for "outstanding contribution to the genre." Ellen also co-curates the long-running Fantastic Fiction at KGB reading series in New York City?s east village. Ellen, who will be attending the gala Stoker Awards presentation in Long Island on June 18 to receive the award in person, said, ?WOW! I'm honored, and a bit taken aback--I've still got a lot more editing to do (I hope). Thank you.?
Al Feldstein is one of the most influential figures in the history of horror comics and graphic novels. Al arrived at the legendary company EC Comics in 1948, and went on to serve as one of the chief editors of EC?s ?New Trend? series, which included Tales from the Crypt, The Haunt of Fear, The Vault of Horror, Shock SuspenStories, Weird Science, Weird Fantasy, Crime SuspenStories, Panic and Piracy. Feldstein originally contributed one story per issue as both writer and illustrator, but he eventually decided to focus on editing, providing art only for covers. He adapted stories by Ray Bradbury, and gave Harlan Ellison his first sale. His EC work has been reprinted in dozens of different editions, and has been adapted to film (The Vault of Horror, Tales from the Crypt). He is a recipient of the 1994 Inkpot Award from the San Diego ComicCon, and has also been recognized for his work as a painter. While Mr. Feldstein?s health will prevent him from accepting the award in person, he had this to say: ?I am flattered beyond belief and deeply appreciative of the very special honor that you have bestowed upon me...mainly your organization's prestigious Lifetime Achievement Award. I cannot tell you how grateful I am to be named the recipient of this Award.?
The Lifetime Achievement Award is the most prestigious of the Bram Stoker Awards, given by the HWA in acknowledgment of superior achievement not just in a single work but over an entire career. Past Lifetime Achievement Award winners include such noted authors as Stephen King, Anne Rice, Joyce Carol Oates, Ray Bradbury, F. Paul Wilson, Chelsea Quinn Yarbro, Brian Lumley, William F. Nolan, and Peter Straub. Winners must have exhibited a profound, positive impact on the fields of horror and dark fantasy, and be at least sixty years of age or have been published for a minimum of thirty-five years.
The LAAs will be presented on June 18 as part of the Bram Stoker Awards presentation in Long Island. The awards highlight an entire ?Stoker Awards Weekend?, happening from June 16-19 at Long Island Marriott Hotel and Convention Center. For more information on the Stoker Awards Weekend, please visit the website at http://www.stokerweekend2011.org/.
The Horror Writers Association is a worldwide organization promoting dark literature and its creators. Started in 1985, it has over 500 members who are writing professionally in fiction, nonfiction, videogames, films, comics, and other media.
To learn more about this year?s winners, visit them online. Datlow can be found at
www.datlow.com
and Feldstein at
www.alfeldstein.com
.
###
Note: The Stoker Weekend and the awards banquet are open to the public.
For more information about the HWA, the Bram Stoker Awards, or the Lifetime Achievement Awards, please visit
www.horror.org
.
JAMES NEWMAN OFFERS READERS "AMERICAN HORROR STORY" WITH LATEST NOVEL, ANIMOSITY
James Newman announces the release of his new novel, Animosity, available April 1 from
Necessary Evil Press
.
Animosity is the story of Andrew Holland, a bestselling horror writer whose life starts to mirror the fictional nightmares of his novels after he finds the body of a murdered child not far from his home. Though the authorities clear him of any wrongdoing, as weeks pass with no arrest the local media insinuates connections between the gruesome subject matter of Andy's novels and his tragic discovery. In a community tainted by suspicion and paranoia, Andy soon finds himself a pariah, and fears he might not make it out of his once-idyllic neighborhood alive. Subtitled "An American Horror Story", Animosity is a modern-day morality tale in which the monsters wear familiar faces . . . rather than bloodthirsty vampires or brain-eating zombies beating at the door, these are our friends, our families, our peers . . . .
Animosity has received advance praise from a number of established authors. Rick Hautala (Ordinary Demons) called the novel "a great story filled with tension and genuine horror . . . this book will entertain you even as it shows the worst in human nature and our struggle to rise above it", J.F. Gonzalez (Survivor) said it "echoes the works of Bentley Little and George Orwell", and the novel features a special Foreword by award-winning novelist Ray Garton (Live Girls).
James Newman's previously published books include the novels Midnight Rain and The Wicked, a short story collection, People Are Strange, and several novellas, including Holy Rollers and The Forum. The film rights to Animosity were optioned pre-publication, and a screenplay is currently being shopped around Hollywood.
The signed, limited hardcover edition of Animosity can be ordered directly from the publisher, Necessary Evil Press (
www.necessaryevilpress.com
), or from online bookstores such as Camelot Books (
www.camelotbooks.com
), and the Horror Mall (
www.horror-mall.com
). Additional information can be found on the
author's website
.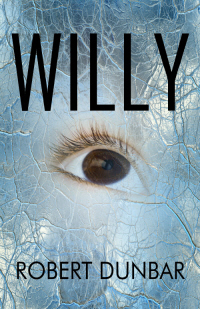 Uninvited Books
announces the release of the eagerly awaited new novel from horror maestro Robert Dunbar. WILLY is a one of a kind book which many critics are hailing as this horror generation's CATCHER IN THE RYE. If you've never read a book by this extraordinarily talented author of such horror classics as THE PINES (1989) and THE SHORES (2009), and his award winning short story collection, MARTYRS AND MONSTERS (2009), do yourself a favor and pick them all up. And be sure to add WILLY to your horror library. No one is writing horror like Robert Dunbar.
In Film News...
Insidious
Release date: April 1, 2011
Starring: Patrick Wilson, Rose Byrne, Lin Shaye, Ty Simpkins, Barbara Hershey
A supernatural thriller from the director of the original Saw film, Insidious follows a story of a haunting. The difference amongst other haunted movie films is the couple's child is the one that is haunted and causing the supernatural occurrences.
Scream 4
Release date: April 15, 2011
Starring: Neve Campbell, David Arquette, Courteney Cox Arquette, Emma Roberts, Hayde
Wes Craven is back in the director's chair for the newest installment in the Scream franchise. According to press releases the film will carry a hard R rating taking the route of its predecessors. Many of the previous cast from the original Scream are back for another "stab," at it.
--Steven M. Duarte