When I was asked by Nick Cook to write a top 10 playlist for The Black Glove, I immediately agreed, even though I had no idea how I was going to choose just 10 songs, albums or artists.
In the past few weeks, I've been adding and taking away from the bunch, and it's made me see that there are more songs and artists than I realized that have had some influence on me.
Like most writers, I listen to music when I write. And like most people, there are albums that have significance to me because of a specific time period or event in life to which the music acted as a soundtrack.
Nine Inch Nails: It's really difficult for me to choose just one song or one album with Nine Inch Nails. I first heard NIN in elementary school and haven't stopped liking the music since. From the harder sounds of songs like "Down in It," to the haunting songs like "And All That Could Have Been," to the purely instrumental remixes, whatever I'm in the mood for there's something to choose. I don't think there's a day that goes by that I don't listen to something from NIN for one reason or another.
Tori Amos: Another artist that I first heard in elementary school, I was blown away by the complex simplicity of the piano, vocals, and lyrics in her music. But one of my favorite albums is probably Boys for Pele. If memory serves, it was one of the first in which she started experimenting more with instruments and different sounds. In my senior year in high school, I did one of my creative writing assignments on the similarities between poetry and music and compared Boys for Pele with my favorite poet at that time, Sylvia Plath. While my affinity for Plath has waned considerably over the years, my enjoyment of Amos's work has not.
Portishead: I don't remember exactly when I "discovered" Portishead. I think it was in high school or college, but I do remember that I first saw the cover for Portishead: Portishead at a used music store. It intrigued me enough to take a chance and see what it was all about. I wasn't disappointed, and it's served as a soundtrack for writing, thinking or just relaxing.
Loreena Mckennitt: Book of Secrets is a great album that has also helped to spark the muse. Though I consider myself more a spiritual person than a religious one, and a realistic skeptic (proof through experience and/or solid scientific evidence is essential), "Dante's Prayer" is one of my favorites off of this album.
Rob Zombie: "More Human than Human" off of Rob Zombie: Past, Present & Future is one of the songs I currently listen to a lot. It's another that gets me ready for just about anything, whether it's dealing with the rollercoaster of life or just cleaning house. Most times I can listen to it and get into the zone for writing, blocking everything out and just concentrating on the page.
Led Zeppelin: What can I say about Led Zeppelin? There are certain bands that span generations; even though I didn't grow up during their hey-day, Zeppelin's music is just classic. I've often listened to it while going on walks or exploring new neighborhoods.
Sade: Sade is one of those artists whose music has always been present, even though there have been long gaps between album releases. While I rarely listen to her music while writing, The Best of Sade is perfect for relaxing and mulling over a story or an idea. It calls up memories and it's soothing.
Kanye West: Yes, Kanye says and does some incredibly foolish things, but College Dropout is still an album that I like a lot. Whether high school grads, college grads or dropouts, a number of intelligent people struggle with making their own way in the world. And while I did graduate college—and I can't relate to every last lyric—certain songs and intros on the album get to the heart of that same frustration. It's also hilarious.
Guns N' Roses: Though Axl Rose had his problems (from the notorious n-word incident that escalated tensions between him and Slash, to beating up fans) Use Your Illusion I and II are among my favorites of the albums they released. While the choice of what to include here as a favorite was a toss-up between Metallica's "One" off of …And Justice for All and "Don't Cry" for similar reasons, I'm going to go with "Don't Cry." While both songs are incredibly layered—and after some research I learned that both are based on works of fiction—the story arc for the Use Your Illusion records was a favorite of mine in middle school and after.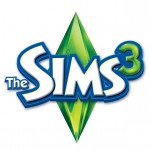 Depeche Mode: Last but not least, Depeche Mode is probably one of the quintessential bands of the 80s. Their music has extended beyond the big-hair days and has outlasted most—for good reason. Depeche Mode is great for any occasion.
--Nancy O. Greene
(The Black Glove thanks Nancy for her time and effort in compiling this playlist. Nancy, your rock!)