When modern horror fans think great, emotive genre music, it's hard not to think of Tyler Bates almost immediately. Since Zack Snyder's rousing 2004 remake of "Dawn of the Dead", Bates' music has become synonymous with the next-big-thing Hollywood genre film. He's worked on some of the most exciting modern films in Hollywood, including "300", "The Watchmen", and, of course, Rob Zombie "Halloween" franchise re-imaginings, and seems set to create even more sound palettes for future projects.
But, believe it or not, this now famous Hollywood composer started out playing in a fairly well known underground band called "Pet". They were racing for success when Tyler Bates decided to leave the band and focus on something he'd already dipped into: film composition.
Bates spent most of his formative years in Chicago, but early on, his music geek mother had exposed him to a wide range of musical genres, from Zappa to Coltrane, Simon and Garfunkel to Sly Stone. The soundtrack albums for the Broadway musicals Hair and Jesus Christ Superstar became musical guides for his own musical journey at an early age. He was also exposed to the harder edged music of bands like Led Zeppelin and Kiss by his older rock and roll cousins. From there, he left behind the alto saxophone and picked up an electric guitar and found the early records of U2, Gang Of Four, and Yes, which influenced the principles apparent in his music today.
By age thirteen he was already recording his own compositions, using a limited home studio setup, which required him to learn how to experiment with less than ideal equipment and settings.
At nineteen, Bates was a manager for a trading firm in the stock market, but was still working nights with several Chicago-based bands. Soon, his love for music outweighed his need for a plodding day job, so when in 1993 he was offered a chance to score a low budget movie, Bates returned to his native Los Angeles, CA. with no experience, low on cash, and a burning desire to make film music. The score was successful enough for him to get steady work on B movies while simultaneously developing the sound of his band, "Pet", with singer-songwriter Lisa Papineau. The duo created a stir in Los Angeles that attracted Tori Amos to a show. After seeing them live, she began a campaign to get the band a major-label record deal with Atlantic Records President, Val Azoli. "Pet" was signed soon after, spawning Amos' Igloo/Atlantic Records imprint.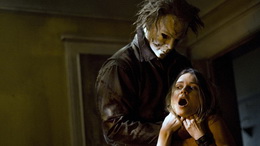 After recording their debut album at Tori's hillside castle in rural Ireland in 1996, and with a platinum record to their credit for the song "Lil' Boots," from the "The Crow: City Of Angels" soundtrack album, the band began touring with bands such as Blink 182, Limp Bizkit, Helmet and Luscious Jackson. It looked as if rock and roll success was right around the corner. And that's when Bates realized he was heading down a clichéd road, accompanied by several undesirable rock & roll lifestyle dangers. So in 1997, he walked away from "Pet" and deciding instead to focus solely on scoring for film.
By then, he already had 20 film scores under his belt, so he was more experienced and knowledgeable about the process. But it wasn't until he was tagged by Stephen Kay to score for the art house flick "The Last Time I Committed Suicide" that his film composing career took off. The collaboration led him to other works such as 2000's remake of "Get Carter" and "Kingdom Come". After working with Matt Dillon on his directorial debut, "City Of Ghosts", and Mario Van Peebles on "Baadassss!", Bates was introduced to director Zack Snyder, who responded to his concept of the score for "Dawn of the Dead". Once he began to garner even more recognition for his emerging style of movie music, he was soon working with the likes of Rob Zombie and James Gunn. Zombie recruited him to score "The Devil's Rejects", "Rob Zombie's Halloween", "Halloween 2" remake, and Gunn for "Slither".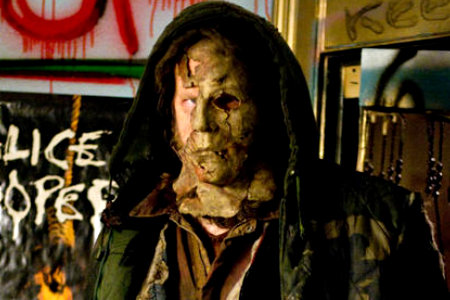 With each new film, there was an emerging composer who was willing to take chances and go beyond his comfort zone. His 2007 work with Zack Snyder on "300" displayed a growing awareness of expansive orchestral and choral themes that allowed him to express a sweeping range of color and emotion, while embracing a tonal palette unfamiliar to studio films of its nature.
With the release of 2009's "Halloween II" soundtrack, we also see the inauguration of Bates' own record label, Abattoir Recordings (E1 Music will release additional projects from Bates' Abattoir Recordings in 2010).
Tyler Bates is fast becoming the poster boy for the horror genre of the 2000s. And with upcoming projects scheduled in advance all the way into 2013, it's a good guess he's only going to become even more popular with other horror aficionados and creative personalities.
If he can keep up this pace, while setting bar higher each time, he may become this generation's Bernard Herrmann, creating signature soundtrack works for current horror and speculative film classics.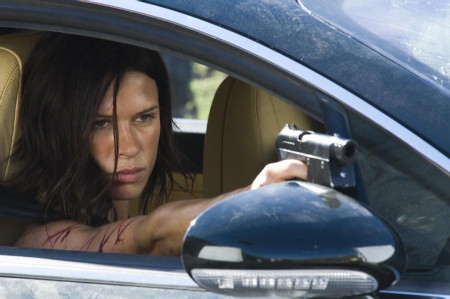 Filmography:
Tyrannosaurus Rex (2013)
The Belcoo Experiment (2012)
The Way (2010)
The Haunted World of El Superbeasto (2009)
Halloween II (2009)
Watchmen (2009)
The Day the Earth Stood Still (2008)
Day of the Dead (2008)
Doomsday (2008)
Halloween (2007)
300 (2007)
Slither (2006)
See No Evil (2005)
The Devil's Rejects (2005)
The Dead Will Tell (2004)
Dawn of the Dead (2004)
Baadasssss! (2004)
You Got Served (2004)
City of Ghosts (2003)
Black Sash (2003)
Half Past Dead (2002)
Night At the Golden Eagle (2002)
Love and A Bullet (2002)
Lonestar State of Mind (2002)
Military Diaries (2002)
Wasted (2002)
What's The Worst That Could Happen? (2001)
Kingdom Come (2001)
Strange Frequency (2001)
Get Carter (2000)
Rated X (2000)
American High (2000)
Shriek If You Know What I Did Last Friday the 13th (2000)
Denial (1999)
The Last Time I Committed Suicide (1997)
http://www.tylerbates.com/
--Nickolas Cook