list compiled by Steven E. Wedel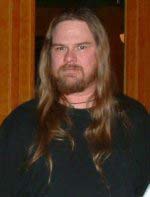 When I asked my longtime friend and fellow horror author Steve Wedel if he'd do us the honor of putting together a Horror Playlist for this month's issue, I had a pretty good idea it would include lots of 70s and 80s metal and that it would most definitely kick ass. Well, I wasn't disappointed on either respect. Following you will find a top 13 albums from Steve and to be sure it has been turned all the way up to 11!
1. KISS- "Rock and Roll Over" (1976)
2. KISS- "Destroyer" (1976)
3. Meat Loaf- "Bat Out of Hell" (1977)
4. AC/DC- "Back in Black" (1980)
5. AC/DC- "Highway to Hell" (1979)
6. Black Sabbath- "Heaven and Hell" (1980)
7. Judas Priest- "Screaming for Vengeance" (1982)
8. Judas Priest- "Defenders of the Faith" (1984)
9. Manowar- "Battle Hymns" (1982)
10. Alice Cooper- "Welcome to My Nightmare" (1975)
11. Iron Maiden- "Number of the Beast" (1982)
12. Jim Steinman- "Bad for Good" (1981)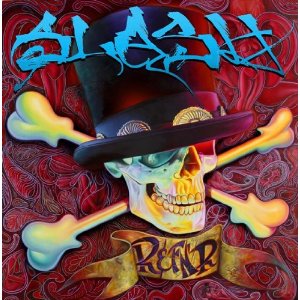 13. Slash- "Slash" (2010)
(The Black Glove wants to thank Steve Wedel for this timewarp back to another time and place...rock on, brother!
Visit Steve's official website here
and be sure to "friend" him on
his Facebook page here
.)